Since its birth, Hip Hop has had some defining moments, but some years stand out more than others. Check out Hip Hop's most definitive eras that challenged its critics and changed the culture. 
1. The 88 Era
1988 is Hip Hop's acclaimed Golden Era start date where the clear-cut difference between rapper vs. MC is born. Fashion also shifted as rockstar attire of sleeveless shirts and high boots worn by pioneers such as Grandmaster Flash & The Furious Five, The Cold Crush Brothers, and Afrika Bambaataa was fading out. Run DMC's b-boy style of Kangol hats, Black leather jackets, and fresh white Adidas, became a street template for others to follow. Gangsta Rap, aka Reality Rap from the West Coast, raised awareness and controversy with N.W.A.'s Straight Outta Compton and Ice-T's Power. The Great Adventures of Slick Rick made him a storytelling god, while GOAT producer Marley Marl's In Control vol.1 delivered the official posse cut blueprint with the Juice Crew's The Symphony. He's the DJ, I'm the Rapper by DJ Jazzy Jeff, and The Fresh Prince brought carefree rhymes with fierce production, while MC Hammer's Let's Get It Started elevated stage showmanship. Never to remain silent, the women in Hip Hop let their voices be heard with JJ Fad's Supersonic, Salt N Pepa's A Salt with a Deadly Pepa, and MC Lyte's Lyte as A Rock.
2. The Politics Era
By 1993, a growing number of rappers/MCs had transitioned from rhyming about how good they were on the mic to about their environments. The stigma of Hip Hop had also changed from fad to controversy. Rap artists were beginning to speak more with an unfiltered approach from their perspectives, which gained national attention in protest from activist C. Delores Tucker and politician Bob Dole. Artist's clothes of baggy knee-torn Karl Kani jeans and FUBU attire were worn on and offstage as rappers/MCs became first-generation superstars on shows like the Arsenio Hall Show. The 93 year saw the release of albums such as Snoop Dogg's Doggystyle, Queen Latifah's Black Reign, and 2Pac's Strictly for My N.I.G.G.A.Z that would be part of a classic list group whose message on wax will live on for decades. See the List below:
8Ball & MJG – Coming Out Hard
Cypress Hill – Black Sunday
Digable Planets – Reachin' (A New Reflection of Time and Space)
Run DMC – Down w/ the King
De La Soul – Buhloone Mindstate
Souls of Mischief – 93 to Infinity
Naughty By Nature – 19 Naughty III
Lords of the Underground – Here Comes the Lords
Salt N Pepa – Very Necessary
Black Moon – Enta Da Stage
A Tribe Called Quest – Midnight Marauders
Wu-Tang Clan – Enter the Wu-Tang (36 Chambers)
3. The Coast-to-Coast Era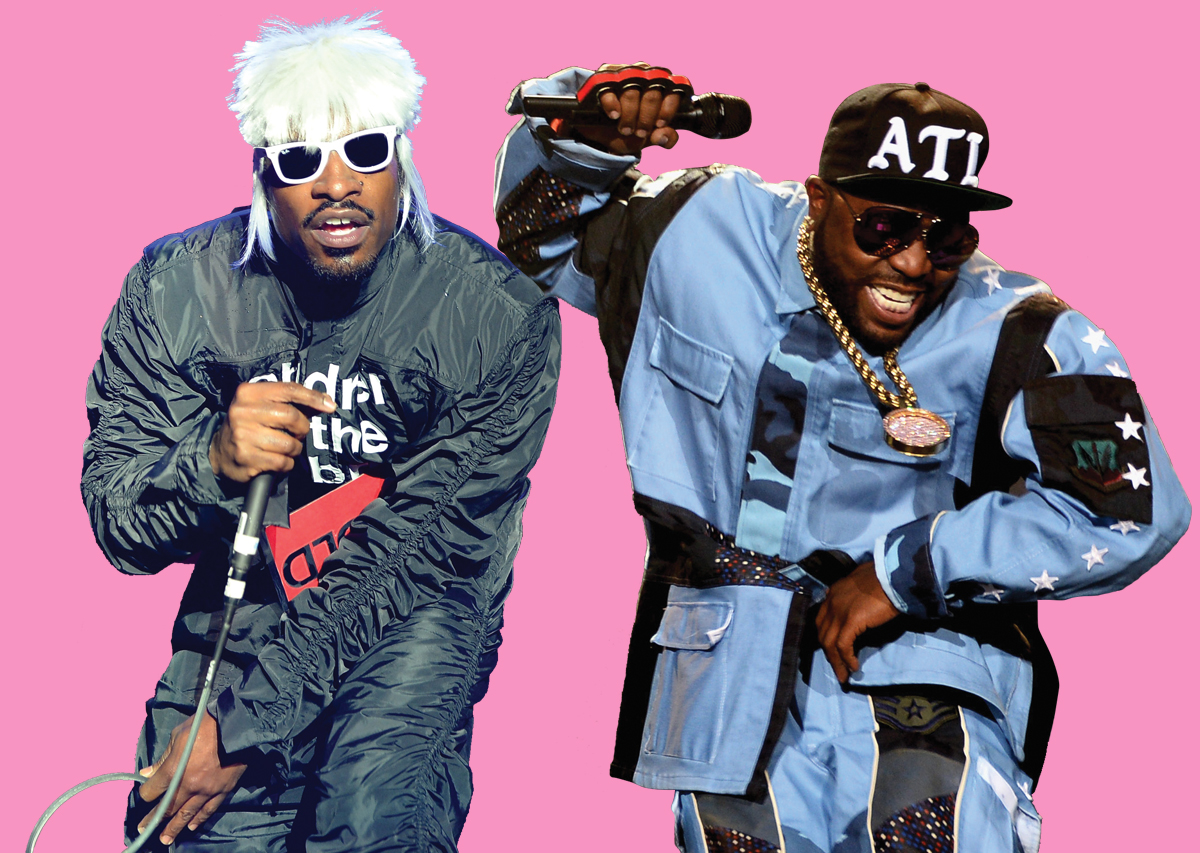 Despite notable efforts from Compton, CA's N.W.A. and Houston, TX Geto Boys, the early stages of Hip Hop remain dominant within its origin of New York City. Yet, by the mid-nineties, a rise of different regions began to have their say. With the assistance of West Coast-based films Boyz N The Hood and Menace to Society came music soundtracks from other Coast artists, such as Compton's Most Wanted single Growing Up In The Hood and Texas-born UGK's Pocket Full of Stones. Atlanta's OutKast and Goodie MOB proved "The South got something to say," while Master P and Birdman led the southern charge that would soon dominate the Billboard charts. No Limit Records flooded the market weekly with a release headed by Silkk the Shocker's Charge it To The Game and Mia X's Mama Drama, while Cash Money Records planted their flag with Juvenile's 400 Degreez.
The South's influence became more than just about their 808 bass beats, but also gold grill teeth, long white T's, and slang that would chokehold the culture that dared ignored them.
4. The Global 2000s Era
The new millennium Hip Hop was no longer an underground genre but had evolved into pop culture. Artists such as Jay-Z selling out Madison Square Garden and becoming controllers of their business mottos. Queens, NY underdog 50 Cent became a global sensation with his debut release of Get Rich or Die Tryin. Lil Kim's career surpassed her late mentor, the Notorious BIG, as her third release La Bella Mafia made her an undisputed rap queen. Hip Hop now owned the denim jeans they wore with clothing lines such as Rocawear and Sean John. Harlem president Cam'Ron and the Diplomat's oversized baseball caps influenced fans as much as their mixtapes, while Bankhead, ATL resident T.I. introduced Trap Muzik to the world.
5. The Digital New School Era
A new class of Rapper/MC created a wave calling their shots. These rappers would no longer be considered internet nerds but credible artists. The album releases of Tyler the Creator's Wolf, Freddie Gibb's ESGN, Joey Bada$$ 1999, and Rapsody's She Got Game were commercially successful and critically praised. Harlem-based collective A$AP Mob would premiere two leads in the same year. With A$AP Rocky's Long Live A$AP followed by A$AP Ferg's Trap Lord, the collective proved they could simultaneously balance music and the fashion runaways. Drake sat commercially on top with Nothing Was the Same, while J. Cole felt confident in his sophomore album, Born Sinner, released the same day as Kanye West's lackluster Yeezus. The radio station went from telling audiences which artist was hot to playing the Meek Mill anthem Dreams & Nightmares because the internet said so. The release of Kendrick Lamar's Good Kid Mad City and Nicki Minaj's Pink Friday showed the dominance of artists whose digital reign elevated them to mainstream supremacy.