Did you ever think you'd see the day when playing video games all day could actually be lucrative? This has been a movement years in the making, but it's official: The world of esports is real and spectacular. People are finding ways to monetize their passion for gaming by getting involved in the industry. Gamers are making anywhere from several thousand to millions of dollars; they're also getting scholarships to college. But it's not perfect. Like a lot of industries, gaming has a diversity problem.
---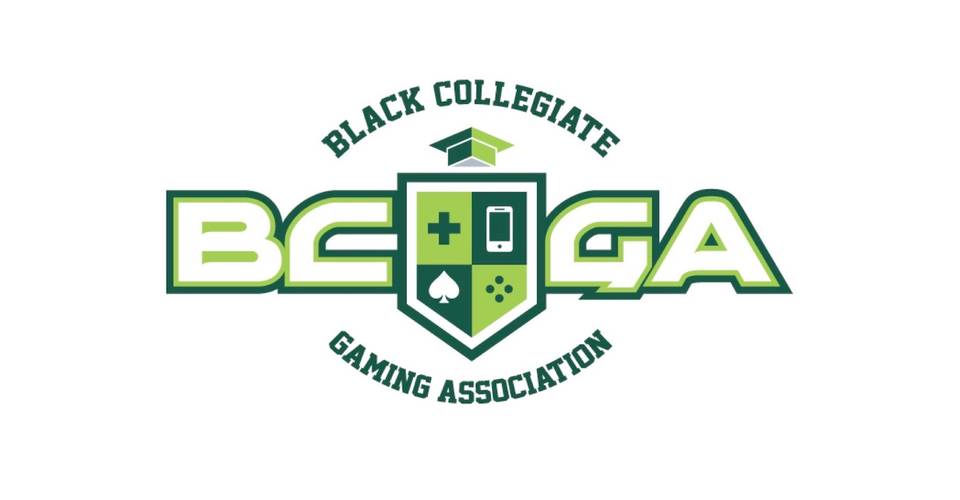 The story goes that Walker's nephew often opens up to her in ways that he probably wouldn't with his parents. Her sister was concerned about his playing video games all day with what sounded like about three or four other men in the room, so she asked auntie to step in and talk to him. It turned out that those men were actually teenagers based in various parts of the world, and they all considered each other friends. Walker got to meet them and hear all about how much potential her nephew had to play esports seriously.
"My nephew is like 5'7" at 11 [years old]," Walker tells AURN. "He told me his mom and dad were trying to push him into basic sports, spending all this money and making him go to tryouts, but he hated it. But he loves esports and gaming. He started to show me some of these professional gamers. He pulled up the top ten professional gamers and showed me their annual incomes, and I was blown away."
Walker wasn't just blown away by the profits, but also by the fact that there weren't many Black professional players in the leagues.
"[My nephew] figured out the top three colleges he wanted to attend," says Walker, "and knew he could get a scholarship playing on the esports team in college. He pulled up the University of Delaware, Arizona State, and University of California Irvine. They had all these hundred-million-dollar-plus esports game labs on their campuses. So, I asked if there were any HBCUs like the ones me and his mom attended, and he said no."
Walker, a FAMU grad, comes from a family of HBCU graduates. Her post-graduate career found her working in marketing. Coincidentally, she'd had experience in the video game world with branding, college partnerships, gaming activations, athlete placements, and more.
---
"I took for granted how large the industry became," says Walker, "but more importantly, how college students have become a part of the space. But I've always been around it. At my other company, we were actually doing Madden and NBA2K tournaments with our celebrity clients. We were wired with celebrity athletes and entertainers who would do their charity weekends and their special events here and there. I mean, anybody from Jerome Bettis, Charles Woodson, and Terrell Owens—you name it. We also got some of our clients on the cover of esports games, on the inside of the business. So, I was very familiar with the space but had no idea how the collegiate world had evolved and expanded."
Walker started reaching out to the 30 HBCUs that she had partnered with over the years in her previous marketing work, but the findings were frustrating. Many of them were interested in providing opportunities in esports and beyond but didn't have the resources. That's where BGCA comes in.
BCGA is the first organization of its kind, and Walker is the first Black woman to embark on this type of mission. Its goals are to partner with HBCUs, as well as Black students at other types of colleges and universities, to offer what's described as "a 360-degree approach to learning about, and gaining access to, the burgeoning technology industry."
"We want in on every aspect of esports and gaming" says Walker. "It's so much more than just coding and game development, which everybody thinks of. Every aspect of what you see in jobs and traditional corporate America is also the same jobs and needs in the esports gaming and tech space. So, we can produce, and we have great broadcasters, great musicians, great choreographers, event planners, financial analysts, engineers — all the majors."
With the help of Intel, GameStop, Nacon Gaming, and Hitmarker, Walker has been able to make an extraordinary amount of progress in a short amount of time. The Atlanta-based businesswoman has already secured 16 HBCUs as charter members, including Jackson State University, North Carolina A&T, Texas Southern University and her own alma mater, Florida A&M University. They're helping schools build out an esports curriculum, connecting students with relevant industry professionals, and building gaming labs so the students have a place to practice and learn. This would help bring in scholarships and dollars, particularly for HBCUs—many of which are struggling financially. They're also working with corporate partners to bring jobs and internships to the campuses.
Another upside is that it's a 24-hour, pandemic-proof industry. Next up are Black College Con in February, which targets Black students whether they attended an HBCU or not, and then Women Got Game in March, which targets women of color. "There is no summit right now in esports and gaming that targets women of color or Black college students," says Walker, "so I'm excited that I create history as the first African-American female to create a collegiate esports gaming company. It's 2020. This should have been done a long time ago.