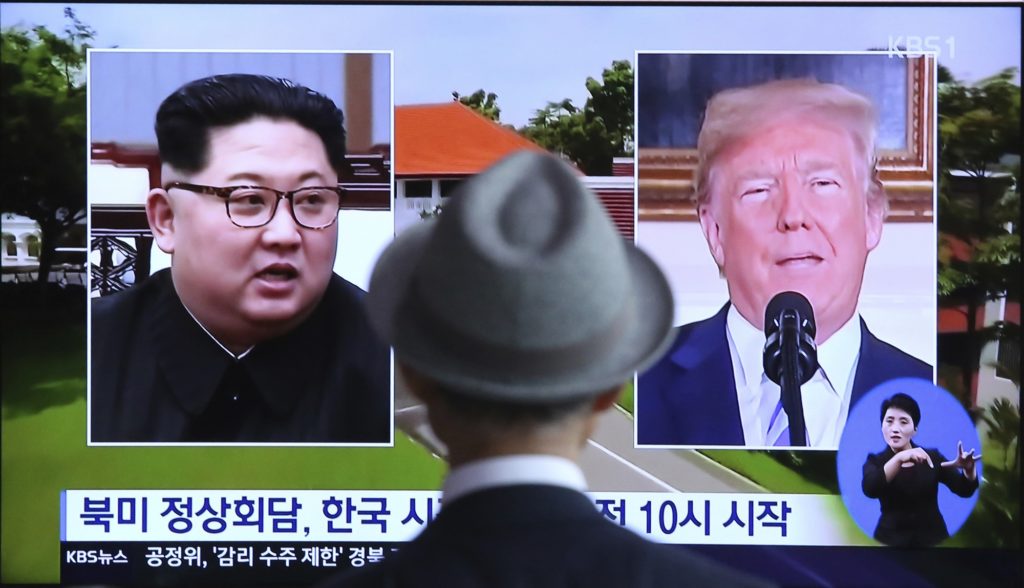 President Donald Trump and North Korea's Kim Jong Un will start their historic summit with a one-on-one session with translators. A U.S. official says Monday that the leaders will meet for up to two hours before an expanded bilateral meeting with their respective advisers. The official was not authorized to speak publicly about internal deliberations and insisted on anonymity.
Officials remain uncertain what will come out of Tuesday's unprecedented summit, the first of its kind between a sitting U.S. president and the leader of North Korea. Trump has said he wants to strike a deal to get the North to give up its nuclear weapons. He also has sought to lower expectations for the meeting, saying it may be the start of a longer process.
North Korea's official media have reported that leader Kim Jong Un is in Singapore to meet President Donald Trump to discuss how to forge a new relationship. The report notes the summit is being held "under the great attention and expectation of the whole world."
White House press secretary Sarah Huckabee Sanders says the U.S. ambassador to the Philippines, who has taken the lead on policy negotiations with the North, will hold a working group with a North Korean delegation at 10 a.m. Monday local time, or 10 p.m. Sunday on the U.S. East Coast. Sanders says Trump spent his flight from Canada to Singapore "meeting with his staff, reading materials and preparing for his meetings in Singapore." T
rump and Kim are set to meet at 9 a.m. Tuesday in Singapore, which is 9 PM Monday EST, 6 PM PST.