One of the most overlooked characteristics in Hip Hop is its family tree. The perception that every artist makes it on their own without help is false (and nearly impossible). Let's explore a few of Hip Hop's more prominent branches connected by their shared love for the culture.
We've got to start with Hip Hop's birthplace, New York City, where Russell Simmons and Rick Rubin founded the first respected Hip Hop label, Def Jam Recordings. The pioneering brand started the careers of legendary artists such as LL Cool J, Slick Rick, Run DMC, and the Beastie Boys. On the executive staff was an artist-turned-Vice President named Andre Harrell, who left to start his label Uptown Records.
---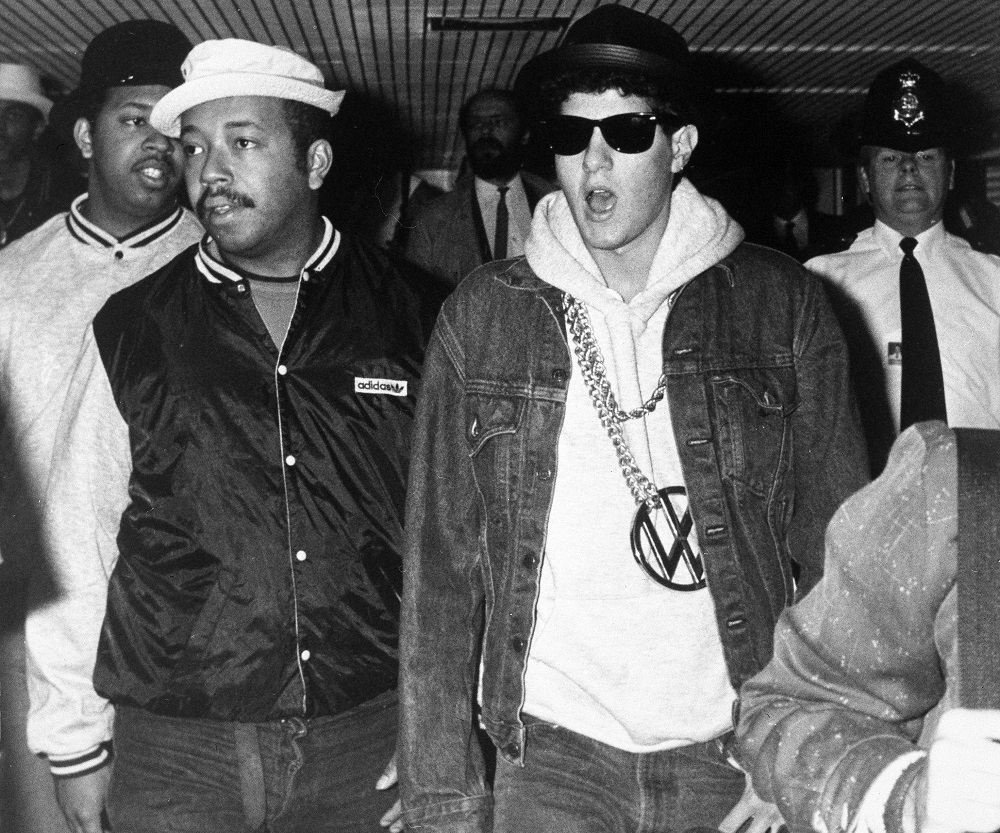 Uptown Records gave birth to the New Jack Swing era, ushered in by its creator, the super-producer Teddy Riley. The label added to their roaster of iconic young artists with the talents of Al B Sure, Heavy D, Father MC, and Mary J Blige. Then, a young intern named Sean "Puff" Combs ascended the ranks and began to make his mark. He curated the styling of street-edge fashion for labelmates Jodeci, and together they created the culture's first remix with "Come and Talk to Me."
An overconfident Combs was soon fired, but he used the momentum to start Bad Boy with the Notorious BIG, Craig Mack, Mase, Total, and producer team Hittman and MC Trio. Later, fellow Yonkers native Mary J. Blige introduced Puff to The Lox, and Bad Boy took the Uptown Record's "Ghetto Fabolous" motto to the highest levels. Brooklyn don BIG was at the helm, rapping streetwise lyrics over sampled 80s pop records. The label's shiny-suit aesthetic became too bright for The Lox, so they left Bad Boy for an edgier feel and returned home to the Ruff Ryders label, their previous management.
---
---
Ruff Ryders was started by brothers Dee & Waah and their sister Chivon (who coincidently grew up with Puff because their fathers were friends). Ruff Ryders represented the streets and speed-bike culture, which was proudly displayed by their artists and in their videos. DMX in "Ruff Ryders Anthem" is a prime example. That single was produced by a young Swizz Beatz, nephew of the label's founders. The success of family ties reigns supreme in Hip Hop but not only in New York. Hip Hop culture's other branches are rooted just as deeply and reach just as high.
The man once called Puff, who became superstar Puff Daddy, was managed by Violator Entertainment which was founded by the late Chris Lighty and Mona Scott-Young (creators of the Love & Hip Hop franchise that starred Hittman Stevie J). Lighty got his start as manager/member of multiple artists of the Native Tongues collective, including Jungle Brothers, A Tribe Called Quest, De La Soul, Queen Latifah, Moni Love, and others. Violator had a similar "diversify and conquer" blueprint as Staten Island group Wu-Tang Clan, where different artists operated from various labels. The Violator roaster included Busta Rhymes, Fat Joe, Mobb Deep, Mariah Carey, Q-Tip, Missy Elliot (who along with friend Timbaland first worked with Jodeci member DeVante' Swing), Nas, and 50 Cent.
---
Also under Violator was West Coast rapper/producer Warren G, the younger brother of legendary Dr. Dre. Dre began his career with Compton, California, supergroup N.W.A. which was comprised of members Eazy-E, Ice Cube, MC Ren, and DJ Yella. That legacy would birth a family tree of its own. Before his death, Eazy-E spotlighted a Temptations-influenced, Hip Hop group called Bone Thugs-N-Harmony. Ice Cube, while also being a member of Westside Connection with rapper's WC and Mack 10, starred in and directed movies that highlighted comedians Chris Tucker and Mike Epps.
Dre's school of star power would become unmatched as he introduced and stamped superstar prodigy rappers such as Snoop Dogg, Eminem (who later signed with 50 Cent), The Game, and Kendrick Lamar. Dre became so infamous for his procrastination with artists that Philadelphia (Philly) MC Eve later signed with Ruff Ryders. Hip Hop's East coast/West coast branches were strengthened, but the tree was not finished growing as the culture extended its reach below the Mason-Dixon Line.
Shortly after N.W.A disbanded, Dr. Dre, along with Suge Knight, co-founded the infamous Death Row records. Death Row's street gang reputation was no place for children. Hence, Snoop Dogg's suggestion that artist Lil Bow Wow (who was only single-digits at the time) head down south to join super-producer Jermaine Dupri's Atlanta-based So So Def record label. The Son So roaster was a panoply of talent with rapper DaBrat and R&B groups Xscape and Jagged Edge. On the company's executive side was an A&R/DJ Lil Jon who would spearhead the southern Crunk movement with artists Trillville and Lil Scrappy.
---
---
In the same city existed another musical artist/producer collective known as the Dungeon Family that featured Outkast, Goodie Mob, Killer Mike, and Organized Noise, whose member Rico Wade is the uncle of rapper Future. The influence of Atlanta's trap music extended to northern groups, such as Harlem's Dipset led by rapper Cam'Ron. Dipset's rise to stardom began under mega label Roc-A-Fella, founded by Dame Dash, Kareem "Biggs" Burke, and Brooklyn MC Jay-Z.
Roc-A-Fella combined Ruff Ryder's street appeal with Bad Boy's fashion flair, producing artists Memphis Bleek, DJ Clue, Kanye West, and Beanie Sigel who led the Philly group State Property. It's no accident that the majority of Roc-A-Fella's artists were from the city of brotherly love considering it is the home of The Legendary Roots Crew who launched the career of fellow Philly-based R&B singer Jill Scott. The Roots were part of a musical family tree called The Soulquarians along with Common, Erykah Badu, Dead Prez, J Dilla, Mos Def, Talib Kweli, Bilal, and others—each who grew, flourished, and strengthened the stronghold of Hip Hop.
---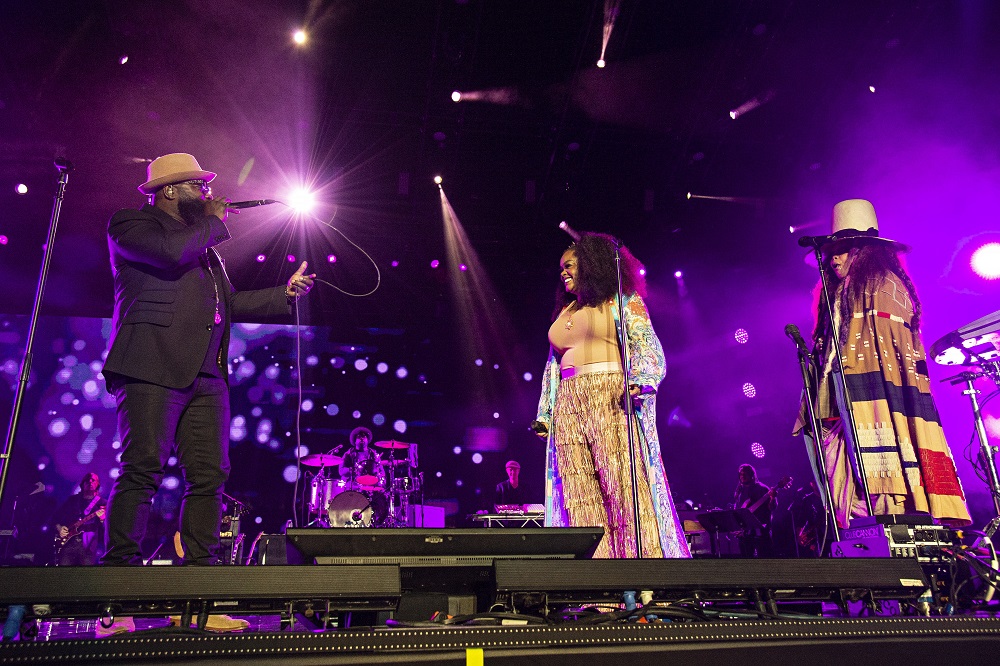 Hip Hop's family tree continues to thrive, its branches stretching far and wide to reach all children of the culture. East to west, Midwest to south—the soul of every location contributing aspects to the music and creating new stories in the process. Whether intentional or unintentional, these unions bring fresh and varied voices to the masses—growing in many different directions but rooted in a similar purpose: to be heard.